Sustainably crafted pieces inspired by the everyday woman.
Proudly made in the Bay and NYC.
Meet Our Founder
Janice founded this label when she was struggling to find timeless pieces to avoid fast fashion. With a background in business and economics, she combined her analytical perspective with her admiration for garments. She knew she wanted to create beautiful, everlasting pieces that were based on the foundations of sustainability and social responsibility. It all started with a simple sketch on a napkin. Fast forward, we now have a full collection that has stayed true to her vision.
Meaning Behind Our Name
Jandeqene (pronounced /Jan-duh-cheen/) is a combination of the founder's name and her great grandmother's. Born in the early 1900s of rural China, Janice's great grandmother was a trailblazing woman who championed equality and embodied compassion for others. Her remarkable legacy established a strong foundation for future generations, enabling Janice to build her own brand. We celebrate her forward thinking and innovative perspective everyday through our designs.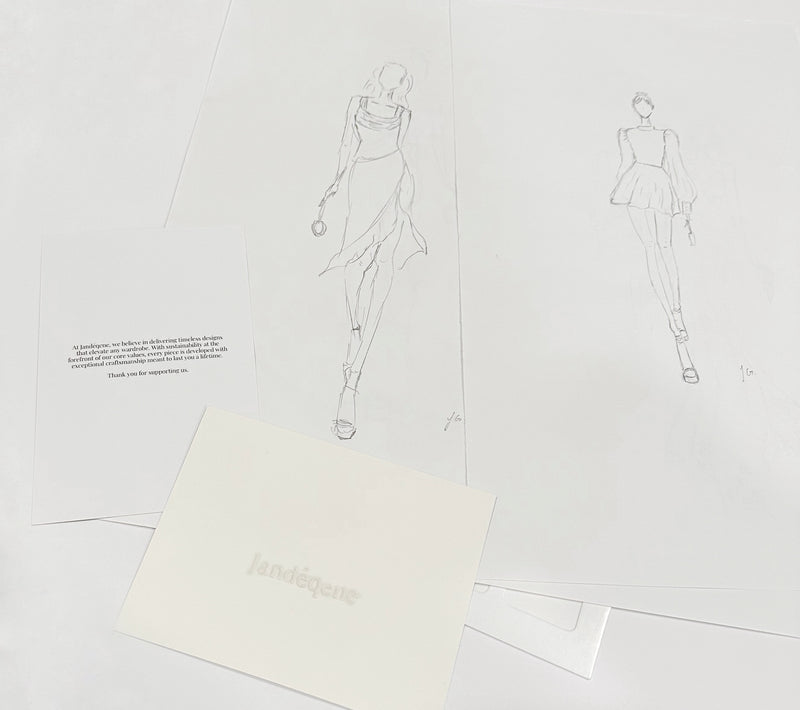 The Inspiration
I was alone walking in Paris and became so enamored by European architecture and its surrounding luscious gardens. Constantly inspired by elegant stone facades and Haussmann buildings, I knew I wanted bring a sense of timelessness into the label. My designs deliver pieces combining flowing fabrics with contemporary silhouettes. I hope my pieces can accompany you wherever you go on your next adventure :) -Janice
Empowerment
Our label is cultivated on the essence of embracing life and all of its adventures. We always seek to deliver silhouettes that enhance each woman's timeless beauty and individual character. Reflecting upon classics and sophisticated femininity, we celebrate the individuality and fearlessness of women who are not afraid to pave way for subsequent generations.